Ricardo needed help with a creative project that celebrated the company's centenary. We delivered a whole range of digital assets, including a new brand, graphics, a digital presence and a book.
Who are Ricardo?
Ricardo are a global engineering, environmental and strategic consultancy.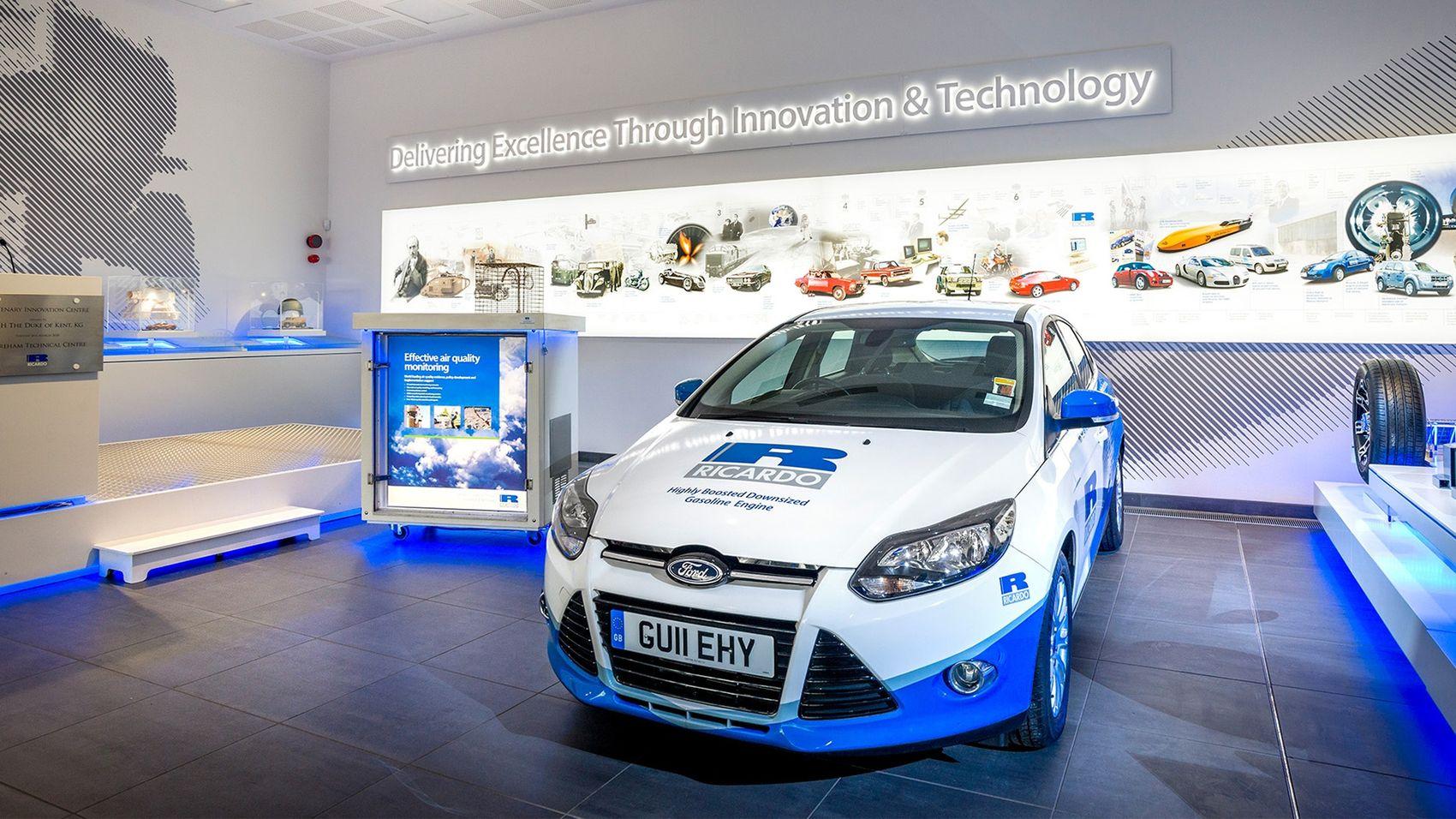 What they needed
Ricardo wanted a new brand and accompanying assets to celebrate their centenary.
A corporate brand structure and accompanying guidelines were already in place. But for this celebration, they wanted to create a brand splinter - 100 years of Ricardo - to use for a year. They wanted it to work and integrate with the brand as a whole, as well as be distinct enough to stand alone.
There were three parts to this project they wanted help with:
A legacy and history website that also discussed the future of the brand, looking towards the next 100 years.

Creating assets for the Centenary heritage centre. This was a space built in Shoreham that was designed to be part museum, part exhibition space, and an events space that could be hired out. They wanted graphics and assets for the room, particularly for it's museum function. As this was going to be a multifunctional room, consideration needed to be given to the different ways it could be used and how the assets would fit around this.

A book. This was to be an entirely new book looking at the 100 year history of the company.
Our Solution
We started a year leading up to the centenary.
We built the website using Kentico , which meant we could integrate the new site infrastructure within our client's existing technology.
We redesigned the logo, created custom illustrations and graphics for the website, function room and book. We focused on a visual style that blended the brand's history and their present, making sure it was consistent across all assets. For the book, we drew custom illustrations, blended modern and historic imagery into a seamless style and crafted custom graphics before designing each of the 102 pages.
We also developed concept designs, layouts and interior-fit out for the function room. This included graphics around the wall, 3D model renders of objects found in the room (including a bike and engine), outside graphics and car wraps.
What We Delivered
A fully integratable brand, a comprehensive range of digital assets and a web presence.