Making a conscious effort - 3 steps towards sustainable tech
4 min read

James Harrington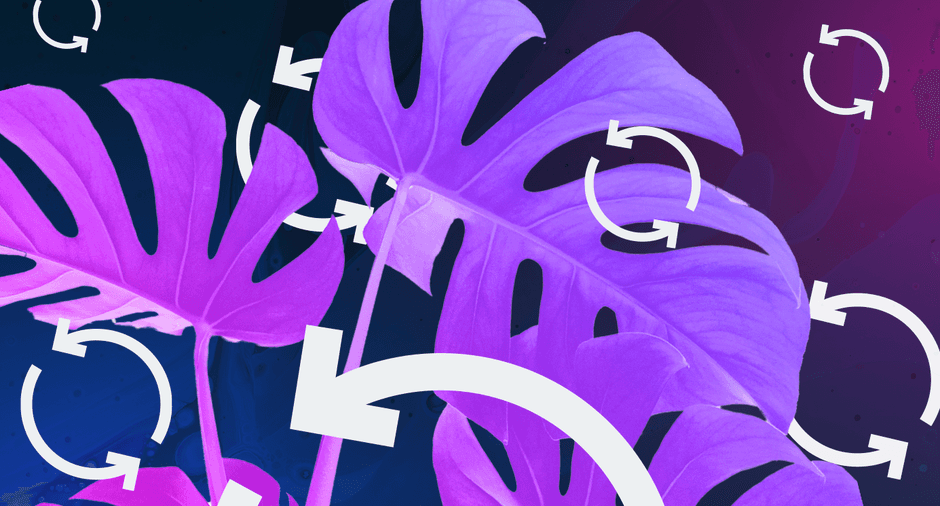 Picture the main offenders of climate change.
Smoking exhausts, industrial chimneys and mass deforestation - it's grim, you get the gist.
But while greenhouse gases from fossil fuels are a major contributor, there's a more cerebral culprit at work: technology.
According to Computer Weekly, technology, media and telecoms (TMT) sectors make up 2% - 4% of global carbon emissions and up to 7% of the electricity used worldwide. This might not sound like a lot, but it'll only increase as data traffic rises by over 60% annually.
To make matters worse, global e-waste from TMT sectors is expected to reach 75 million tonnes yearly - with only 17% currently being recycled. To put that figure into context, the world's heaviest man-made object is only 2,423 tonnes (the Revolving Service Structure (RSS) of launch pad 39B at NASA's Kennedy Space Center).
Unfortunately, with the UK halfway towards meeting its emissions targets, we're already seeing the effects of climate change; heatwaves, forest fires, bleached coral reefs and a growing list of endangered species are just a few of the consequences of our activities.
But if that's not enough to trigger businesses into action, there are financial implications too.
National Geographic suggests a failure to reduce emissions by 2030 will cost the world a minimum of $2 billion per day in economic losses.
And there's growing criticism that the tech industry's not doing enough.
Worryingly, an assessment by NewClimate ranked climate promises by mega-corps like Amazon and Google to be of "low integrity".
But this battle isn't over yet.
We don't need to look to big businesses or governments for answers; we have the power to make climate-saving changes today.
If the technology sector is known for anything, it's innovation.
So, what can your organisation do?
#1. Be transparent and make commitments that mean something
Look at where you can offset your emissions and commit to net-zero carbon (UK SMEs can make a commitment).
Why not set yourself a goal of becoming environmentally certified? Arguably, the most well-known accreditation is B Corp. But there are now plenty of reputable memberships you can join; check out the Organisation for Responsible Business (ORB) and the Eco-Friendly Web Alliance, for example. Signing up and making a commitment will mean just as much to purpose-driven customers as it does for the planet. But whatever you manage to do, stay honest, transparent and realistic. There's already a lot of  "greenwashing" out there - the last thing the world needs is another smokescreen.
The good thing is: small changes can make a big difference.
#2. Find a host with the most (carbon sinks)
Going paperless sounds like a positive step - well, on paper.
Don't get us wrong, there are benefits for many businesses. But the tech industry works with vast amounts of data and this file storage online can be just as problematic.
Online carbon calculator Website Carbon suggests the average website produces 1.76g of CO2 for every page view. Staggeringly, that means a site with 100,000 page views per month emits 2,112kg of CO2 every year.
But don't panic.
Reassuringly, there are now plenty of hosting providers that are powered by renewable energy. For example, GreenGeeks use 300% renewable energy to host their websites and also plant a tree for every person that signs up. There's also Green Hosting which is 100% wind-powered. But healthier hosting is only the start.
#3. Collaborate with climate-conscious developers 
From caching content to cutting code, conscious devs can build more sustainable sites - here's how:
Refine and remove unnecessary code - old and out-of-date lines still use valuable resources every time a page loads - that's why we get rid of them.

Optimise imagery - compressing files into smaller sizes means they'll easily display on different devices - great for users. But it's also more ideal for the environment. That's because it reduces the number of hefty files floating around on the web sapping unnecessary energy and space. Oh, and you'll also get a much snappier website - nice.

Speed = sustainability - if a website loads faster, it'll use less power - makes sense, right? So by using caching technology, devs can reduce the number of busy page requests that can slow things down.

Plot a path with purpose - a focused user journey helps visitors quickly get to where they need. So if there's less time spent loading pages, they'll also be a much smaller drain on energy and resources.

Keep things local - finally, opt for a CDN infrastructure that can distribute files in the smallest geographical distance to your visitors. Not just convenient for your customers; it's friendlier for the environment too.