What's customer experience (CX) and why's it actually the key to success?
5 min read

Martyn McDermott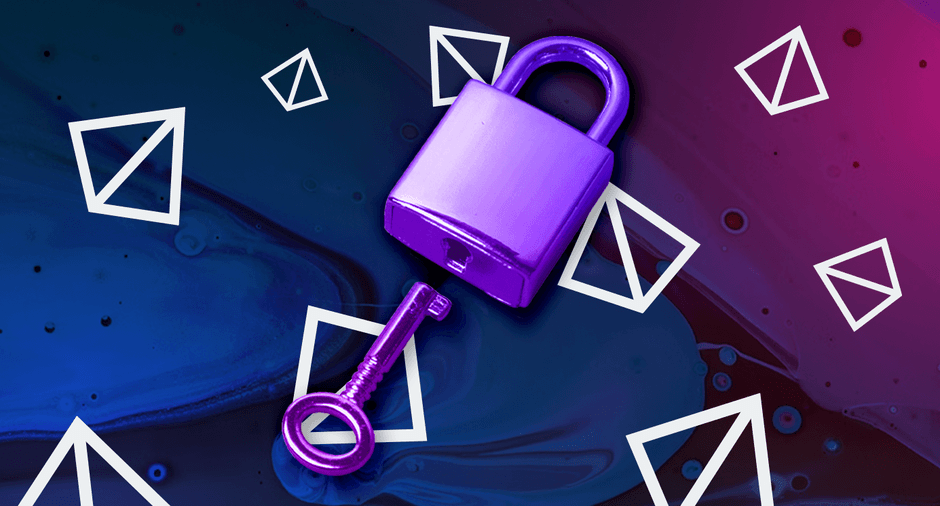 There's just no softening it, customer experience (CX) can make or break a business.
In fact, 49% of consumers have actually left a brand in the past year due to poor customer experience.
The problem is that there's a disconnect between what customers expect and what businesses are delivering; Research suggests that 85% of brands believe they're offering a personalised customer experience but only 60% of consumers agree. (Digital Humans).
But what happens if customers have a poor experience?
They take their business elsewhere.
And in such a competitive marketplace, they've got more options than ever to choose from.
This is why it's so important to make sure customers have a positive experience every time they interact with your business.
Sound like a lot? Don't worry, we'll show you how to crack it. But first…
What is Customer Experience?
The customer's always right - right?
Well in a world where this is the perception, businesses have to go above and beyond to provide the best possible customer experiences.
But this isn't just about hiring a friendly shop assistant or having a super-snappy website; customer experience (CX) is the overall experience a customer has with a company - from start to finish.
This includes everything from how they're greeted when they first walk in the door - or, indeed, land on your website - to how easy it is to use the company's products or services.
Oh and that tiny bit of microcopy that reassures them when there's been a problem with their payment? Yep, that's part of the customer experience too.
Why is it important for businesses?
So, customer experience has always been important.
But according to Forbes, 59% of customers care even more about CX post-pandemic. However, creating a great customer experience isn't just important because it's the right thing to do; it can help differentiate businesses from their competitors. Not only that, a solid CX strategy can help build customer loyalty, improve customer retention and increase revenue.
That's because positive customer experiences can lead to referrals and repeat business. Essentially, satisfied customers become brand advocates - and there's nothing more valuable.
On the flip side, an unhappy customer will not only take their business elsewhere, but they'll tell their friends and family about that bad experience. And it only takes one.
That's why it's important to get things right the first time.
How can you improve customer experience in your business?
At Major, we reckon there are a more than few hard and fast rules for improving customer experience. But here are just a few tips that any business can swear by:
Firstly, you've got to make sure all your employees are providing excellent customer service. This means being friendly, helpful and efficient at all times. They're the face of your business and the ones interacting with your customers on a daily basis. If they're not briefed on how you do things, it'll reflect poorly on your brand as a whole. So make sure your employees are fully trained or, in the case of "Claire the website Chatbot", programmed properly. And on that subject...

Pay attention to the little things. Whether it's the tone of voice in those initial instant messages or an email that displays beautifully on mobile, it's the little things that make the biggest difference when it comes to CX. If you can make small improvements to the tiny things you do, they'll pay off in a big way. But speaking of the bigger stuff...

Make sure your products or services are of the highest quality. Sounds obvious but much like using the freshest ingredients, it makes all the difference. Got a product or service that your customer can depend on? Well, this will give them confidence in your brand and keep them coming back in future.

Finally, it's so important to be responsive to customer feedback and complaints. Sure, you can't get things right every time - we get it. But this at least shows them you care and that you want to make improvements. Better still is to be continuously proactive in seeking feedback. This keeps you one step ahead of expectations and fuels continuous improvements in your products and services.
So what are the benefits of improving customer experience?
OK, there are countless benefits to improving customer experience - for your brand and its followers. But here are five of the biggies:
Increased sales and revenue

Enhanced brand reputation and recognition

Greater efficiency and productivity

Increased employee satisfaction

Improved customer loyalty and retention
In fact, research suggests customer experience has even overtaken price as a brand differentiator. Staggeringly, as many as 86% of customers said they'd pay more for a company with better CX (PWC).
CX in a nutshell
To summarise, investing in customer experience doesn't mean you have to take a hit elsewhere. Customers will not only pay for a more valuable experience; they're more likely to come back and recommend you elsewhere.
Make it a priority for the business and you'll thrive - no matter how competitive your space is. Because great CX is the path to that golden egg we're all chasing: brand loyalty.
And there's nothing more precious than that.